WP 3D Thingviewer need Javascript to work.
Please activate and reload the page.
E-Clips extend track life by providing a positive and lasting rail alignment under the most severe operating conditions. They are available in the range from 18 mm to 23 mm diameter, having nominal toe loads varying from 350 kgf to 1400 kgf and can support up to 40 tonne axle loads. The material used is Spring Steel. We currently manufacture and supply various series such as 1800, 2000, and others and can offer in anti-vandal type arrangement also.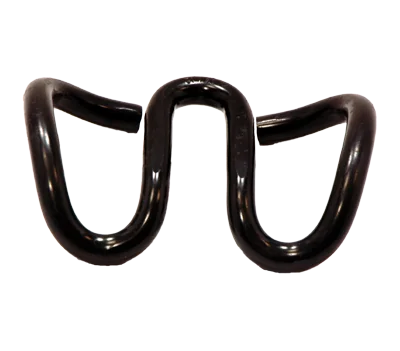 WP 3D Thingviewer need Javascript to work.
Please activate and reload the page.
Skl tension clamps were originally developed by the German Railways (Deutsche Bahn) and have proven their reliability in various countries worldwide especially on concrete and wooden ties.
We can manufacture all types of Skl fastening sets including its rubber and plastic components.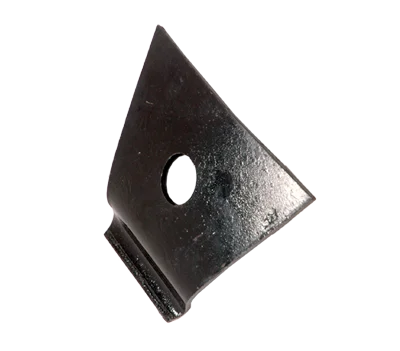 WP 3D Thingviewer need Javascript to work.
Please activate and reload the page.
Nabla: is a resilient fastening system used with concrete sleepers for use on different types of loads including light rail, passenger traffic, freight traffic, mixed traffic, and even heavy haul routes. This type of clip is used with specially molded insulators which can also be manufactured at our facilities.
WP 3D Thingviewer need Javascript to work.
Please activate and reload the page.
Deenik or DE clips are used extensively in South America on concrete sleepers. They can be used with cast iron shoulders as well as with ribbed baseplates and are known for their superior maintenance of track gauges in extremely high temperatures.
WP 3D Thingviewer need Javascript to work.
Please activate and reload the page.
The Rex Type rail fastening system provides improved track dynamics creating a more stable rail structure, reduces maintenance costs, and extends the overall life of track formation and track components. The one-size-fits-all rail fastening system is suitable for use with any type of sleeper including concrete, timber or steel sleepers.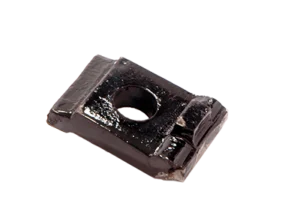 WP 3D Thingviewer need Javascript to work.
Please activate and reload the page.
Rigid Fastenings are designed, developed, and field-proven under extreme weather conditions and are favored for their easy-to-install bolted designs. They are favored for closed formations such as tunnels where height restrictions apply.
We can develop manufacture any type of elastic or rigid fastening as per your custom requirements as well.